Water polo Season!
Tigers! Water polo season is back! Their first home game was on September 12, 2019.  The final score against Johansen was 6 to 12 with a loss for Los Banos.
Senior Kaitlin Spencer takes her role as captain of the girls water polo team seriously.  She commented, "I thought becoming captain would be a really good way to boost my confidence as a person. I also like being the leader of groups and having people look up to me as an inspiration always feels nice. I was actually really surprised our coach chose me, but I hope to make this season really fun and we have a good time as a great team this season." 
Isabel Salas (11) is a player for the team.  She commented, "Water polo is very inspiring. The water polo team gives me confidence to want to join."
The girls and boys water polo teams work very hard and have great communication skills with one another. Spencer said, "So far, I haven't had a problem with communication with my teammates. During practice they aren't afraid to ask for help, and they've really been improving on calling balls and making plays during both practice and games recently. I have also noticed that no one is really nervous to ask the coach or captain questions if they are struggling, which is nice since most of the team had never played water polo since a few weeks ago."
Although they have only had one game this season, they are very hard-working and the players stay positive, boosting each others confidence as well but, with every great team comes weaknesses and strengths.
"As a team, one of our biggest weaknesses is not calling for ball and getting open in the playing field. Most of the girls are new and I understand that they aren't used to screaming when girls are putting lots of pressure on them; it's hard to open up. I really hope we can work on this and fix it before mid-season," said Spencer.
She added, "But one of our greatest strengths is keeping up good motivation. When the game gets really tough and crazy the whole team gives it their all and goes all in. I'm really proud of them for being able to tough it out, especially when the score is low."
Water polo is an amazing sport to participate in. Especially if you have a captain like Kaitlin Spencer. Support the girls and boy water polo team!  The next game is September 24 against Ceres.
About the Contributor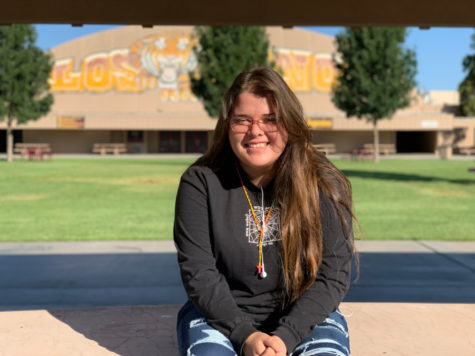 Miah Lira, Staff Reporter
I'm Miah Lira. This is my first year as a journalist. I like to hangout with my friends and just chill because life's too short to be bothered by anyone....