New English Teacher, Mrs. Benton Joins the Staff
Hang on for a minute...we're trying to find some more stories you might like.
Each year there is a chance for new teachers to join our school and this school year we have seen quite a few new faces around campus. One of the many new teachers is in the English department. Please join give a big Tiger welcome to Mrs. Benton.
Mrs. Benton was hired on to teach freshman English. She currently teaches five periods of grade 9 English. This is most likely due to mass amount of freshmen this year.
Mrs. Benton has been teaching for 18 years, so she is not new to teaching in the slightest. She has taught at Los Banos Jr. High and Creekside Jr. High. While teaching Jr. High, she said she wanted to come back to Los Banos High.
Teaching in this high school has been on her mind for a while, and she said she decided to finally just go for it.  She told me that teaching here has been going well for her. Mrs. Benton also said she likes the fact that she has seen some of her former students.
 Mrs. Benton grew up in Los Banos and used to be a student at our high school. This drew her to our school even more.  For college, she attended Stanislaus and during her time at college she decided she wanted to pursue a career in teaching.
When talking about being a former student to transitioning to teaching here, Mrs. Benton said, "Once a tiger, always a tiger."
Mrs. Benton has a daughter who attends LBHS and is currently a junior. Mrs. Benton also has a son who is in fifth grade. For fun she likes to hang out with friends and likes traveling.
If you ever want to stop by and say hi to Mrs. Benton, visit her in room 51.

About the Contributor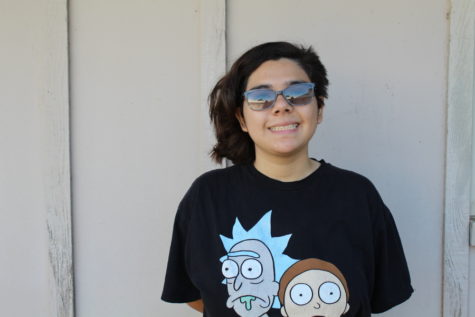 Elena Parraz, Staff Reporter
Hi, I'm Elena. I'm a senior. I like to read and enjoy taking pictures of nature/animals. I'm a shy but nice person. I took journalism because I like writing...