Walking Club Needs Participants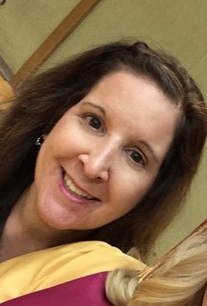 Do you like to walk?  Do you feel like some exercise might make you feel better during the day?  If so, Mrs. Nicoletti is trying to get a new club started. She is introducing the Walking Club to students. With the start of a new school year, it was an idea that Mrs. Nicoletti's had to start the club. Nicoletti said with the help of more participants, this club could be better.
Mrs. Nicoletti said she created the club "because I was doing it for myself this summer, and I was walking five miles. It helped me so much in every way.  I've always believed in exercise. It's just the walking and the rhythm and everything connected with it; the fresh air just does something to you to make your day."
The conception of the club started when she was talking to Elizabeth Rippee (12) one of her students about her walks and how much she enjoyed them. They came to a conclusion that if she was enjoying this so much why shouldn't she share that with other students. Rippee was the first member of the walking club and continues to be a very loyal member by attending all the walks.
The club walks in the morning, starting at about 7 no later than 7:05 in the morning. They walk pretty fast to get a good workout in with walks lasting about 30 minutes.
The club has been having some trouble, due to students not joining the club or possibly not even knowing about the club. Mrs. Nicoletti said, "My hopes and plans are that we could get a number of students because I know how much it helps emotionally, intentionally, physically just this very brisk early morning walk to get the day started."
This is a great opportunity to get to know other students, enjoy each others company, and get a workout in. So join the walking club before its gone!  See Mrs. Nicoletti in Room 53 for more information.