Golf Interview with Samantha Jones

I recently sat down with Samantha Jones and asked her some questions about her experience so far on the Los Banos High School varsity golf team. Some of the questions asked were why she joined the team, what she enjoys about golf, and one thing she dislikes about the sport.
Question #1) What made you decide to do golf your senior year of high school? Jones said, "I decided to do golf my senior year because volleyball stinks and all my friends wanted to do golf." Before deciding to play golf, Jones used to play basketball and volleyball.
Question #2) What do you hope to get out of this sport? Jones said she hopes to gain experience from this season of golf.
Question #3) What do you enjoy most about the sport? "The thing I enjoy most about golf is hanging out with my friends. We always have a lot of fun at the matches."
Question#4) Do you regret not playing golf your past three years of high school? "YES, if I would've known I would like it this much, I would have picked it over volleyball or basketball any day."
Question#5) What is the thing you dislike most about the sport? " I have really, really bad tan lines now because of golf."
Golf coach Mike Bonillas had this to say about the golf season, "I think the season was a little bit of a surprise because I had some girls come out that I did not expect. I had girls come out from other sports that like to compete. The girls learned how to play and they had fun."
Girls Varsity Golf will be competing October 8 against Lathrop, October 10 against Pacheco, and October 15 for the WAC League Tournament.
About the Writer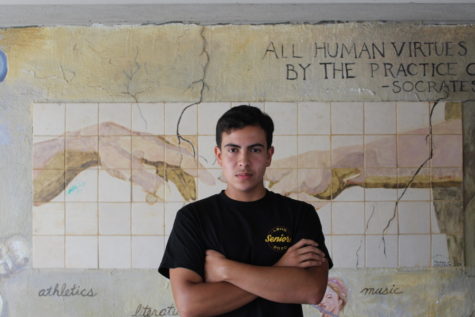 Isaiah Chavez, Staff Reporter
Hey, my name is Isaiah Chavez.  I am a senior. After I graduate, I plan on going to a trade school and becoming a welder.