The Tomato Festival Offers Fun Events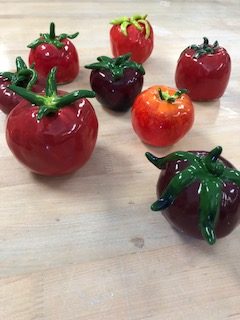 With some of the largest tomato processors located in Los Banos, it is no wonder that the Tomato Festival is celebrating its ninth year.  The event will take place on October 12, 2019 at the fair grounds with free admission for everyone from 10 a.m. to 8 p.m.
Los Banos High School art department has participated in various contests featuring tomatoes.  Students enrolled in the class, "Painting and Drawing" have been working on a project for a few weeks.  They had to make tomatoes with oil pastels. The assignment was not to make an identical drawing of a tomato, but to take inspiration from tomatoes and make something of their own. Vibrant colors, techniques, and patterns were used in these drawings to make them all unique. 
Mrs. Gallegos, the teacher for this class said that this is a project all of her "painting and drawing" students have done for about six years now. They are also making tomatoes in "Photography" and "Sculpt and Design" classes for the Tomato Festival. 
"Los Banos is famous as the capital of tomatoes, and that is why we every year celebrate these crops. We take this idea every year and make projects inspired by tomatoes, because the festival includes art which makes us able to participate. This makes the students able to learn how to participate in contests for fine arts. This also makes it possible to talk about some of the elements of art, such as form and value. It also makes it possible for them to learn how to frame a piece of art and title it for competitions," said Gallegos. 
Alondra Navarrete (12), one of the student artists said she is happy with the result of her drawing. "I focused on light colors and mixing them all together. It came out just how I wanted it to." 
Daisy Rodriguez (12), another student artist was also happy with her piece, however she thought it could improve. "I wanted to make something happy on the outside but dark on the inside. I am kind of happy with the result, but you can always improve it." 
Why go to the tomato festival? There are a lot of activities going on during the festival, and there is something for all ages. Eating tomatoes contest, tomato art contest, interactive cooking chili relay, cross fit tomato barbell rodeo, dance performances, games, farmers market, and lots of other entertainment. Above all, lots of tomatoes! 
The sponsors of the festival are Ingomar and Kagome, which are both local companies that produce sauces and pastes. 
About the Contributor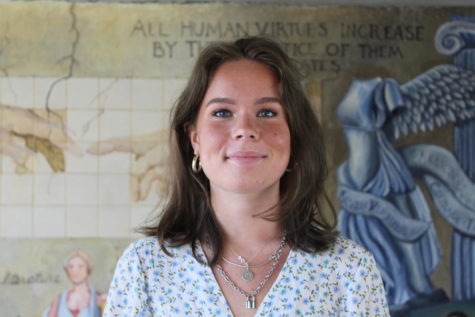 Emma Norin, Staff Reporter
Hi! My name is Emma Norin. I'm an exchange student from Sweden, and this year, I am senior at Los Banos High School. My passion in life is fashion, and...