Obtaining a Driver's License is Complicated, but Worthwhile
The feeling of getting a driver's license is a good one.
Having a license gives teens a new sense of freedom. Teens can now drive places without having to ask  parents or friends for a ride.  They can take friends out to lunch and drive themselves to school. However every time a teen gets behind the wheel of a vehicle, he is taking on a big responsibility.
As soon as a teen turns 15 and a half years old,  he can start the process of getting his permit. Teens take a 30 hour online course, which upon completing will allow teens to receive a pink slip in the mail. Once he gets that pink slip, he takes that to the DMV and he can take the written test. If he passes the written test, he will be granted a permit, however it is not official until he has it signed by a driving instructor.
Teens have to wait six months after getting their permit before they can go back to the DMV to take the behind the wheel test. They also have to take three lessons with a driving instructor for real road practice. This can cost up to $200. If they do not feel like doing the online permit course, Drivers Ed is offered in room 54 with Mr Christensen. Speak to him if  interested.
One other option teen drivers have is to wait until they are 18. If they are 18, they do not have to take a permit course, pay to drive with an instructor or wait six months to get their license. They can go to the DMV and take the written test, and if they pass, they can schedule the behind the wheel test the very same day.
About the Contributor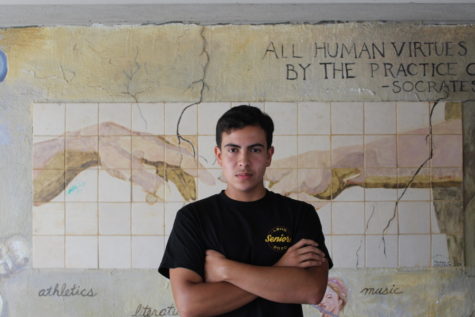 Isaiah Chavez, Staff Reporter
Hey, my name is Isaiah Chavez.  I am a senior. After I graduate, I plan on going to a trade school and becoming a welder.