Need a new twist for Thanksgiving food?
Hang on for a minute...we're trying to find some more stories you might like.
When someone thinks of Thanksgiving, they generally think of turkey and the various food that accompany the glorious dinner. However, the Thanksgiving foods have not always been the same as mashed potatoes, ham, or vegetables. There are many foods that people are glad to not be eating today as they look questionably odd.
One of the dishes is Orange Mallow Yam Yums. It consists of a mixture of yams, oranges, brown sugar, and marshmallows. You bake this dish at 350 degrees for 20 to 25 minutes until it's browned. This questionable mixture serves about six to eight people. In my opinion, it doesn't look that appetizing.
The next dish is a cranberry "candle." This is made with cranberry sauce, gelatin, water, salt, lemon juice, mayonnaise, apples or orange slices, and walnuts. This "candle" is supposed to sit upon a salad to provide a new "elegant" flavor. This block of meat looking substance can even be lit if you decide to put half of a birthday candle on the top. This candle looking meal not only makes me uncomfortable, but makes me question who came up with the idea.
The final shocking dish is called Spam Birds. This one is an ad from the product Spam and claims to fix the problems of the bones in the turkey, the waste of the unused meat, and the fat that comes with the turkey. By using spam, they wrap up a mixture of food inside and hold it closed using toothpicks. This one is an odd meal, but in reality, it does essentially get rid of the mess of the turkey.
All in all, these odd meals might be appetizing, but by the looks, they seem questionably gross. The article, "19 Horrifying Thanksgiving Dinner Ideas From Vintage Food Ads" written by Riese, provided the recipes to these odd meals and contains a list of more odd food to look at. If you want to be shocked or try some of these meals for your Thanksgiving, check out the article and follow the easy recipes.
About the Writer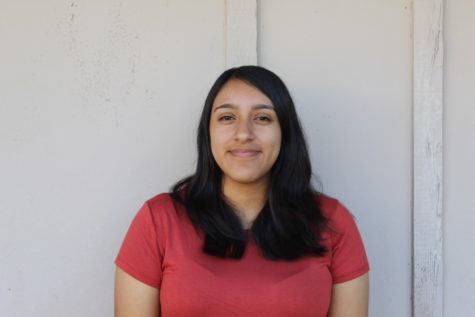 Daisy Rodriguez, Staff Reporter
Hey! My name is Daisy Rodriguez and I'm a senior at LBHS. This is my first year in journalism and I'm very excited to write articles for the school. I...