New History Teacher, Mrs. Lomeli!
Introducing Mrs. Lomeli from Ceres, California! She is another one of our new teachers at Los Banos High School. Mrs. Lomeli has a very positive attitude to her students and faculty members. Let's get to know her a little.
Everyone has their start. This year was her start with being a new teacher. Although this is her first year being a teacher, she has been a substitute teacher in the past few years. She had been a long term sub for history for over a year. Teaching has been something that she was always passionate about and found really inspiring, in addition to becoming a coach. 
When she applied to work at Los Banos High School, she was really hoping that she would get the job. It was something she had been very confident and comfortable about doing as a career. Plus, she had been here as a student. To be on the same campus, it felt nice to her to teach in a place she already had been and knew where everything was. She felt very welcomed here.
School is very tough. There is a lot of work to do. Despite all of that, Mrs. Lomeli really does like it here. The students in her class are very kind to her with it being her first year of teaching. She enjoys teaching geography. 
We all have our strengths. Some of hers are that she is very fun going. She is a very outgoing person, who enjoys all over her class periods. Although she is young, she should not be underestimated. She is a very amazing teacher and her students always learn something at the end of every day. 
Lomeli is originally from Ceres.  She moved away from her parents to Newman where she currently lives with her fiance.  They plan to marry next year. 
About the Contributor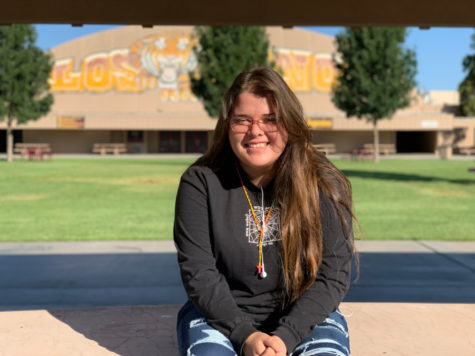 Miah Lira, Staff Reporter
I'm Miah Lira. This is my first year as a journalist. I like to hangout with my friends and just chill because life's too short to be bothered by anyone....