Dia de Los Muertos Celebrated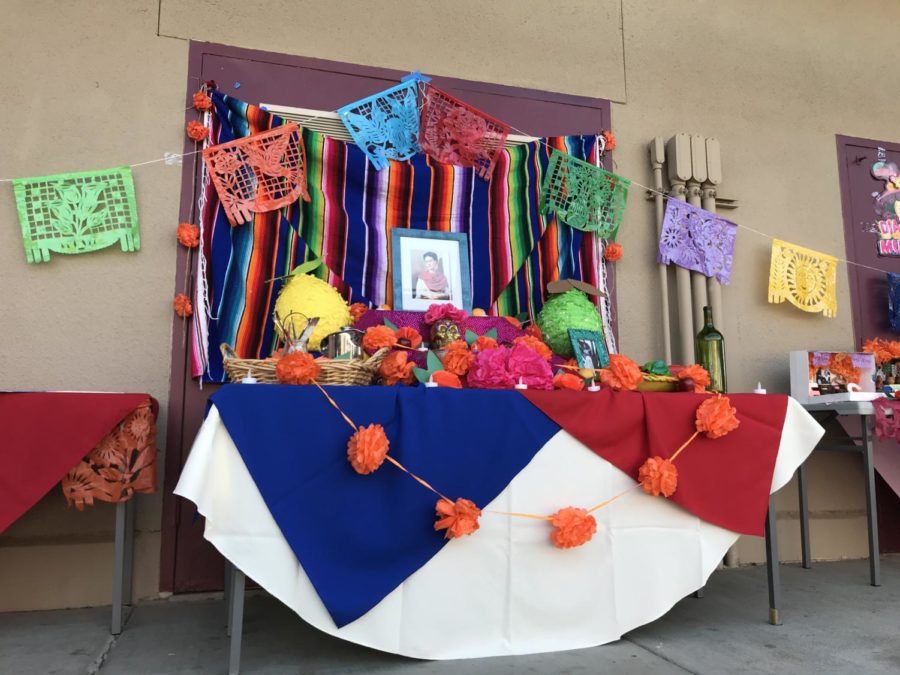 Dia de Los Muertos is a Mexican celebration that honors ancestors. The celebration is from October 31 to November 2. But Dia de Los Muertos is not only celebrated in Mexico, but many families in the United States celebrate as well.
LULAC club adviser, Mr. Flores shared the importance of this celebration.  He said, "Dia de Los Muertos was originally in August when it was celebrated by the Aztecs, and the Spanish combined their tradition with All Saints Day and All Souls Day, which is on November 1 and 2, creating Dia de Los Muertos. November 1 is for the souls of the children and November 2 is for the souls of the adults. On the ofrenda that a family creates for the dead, there are four elements. Usually the Papel Picado represent the winds, the candles represent the fire, the drinks represent water, and food represents earth."
Within time, people started bringing religious elements like crosses, pictures of the saints and the Virgen de Guadalupe to put on ofrendas. In addition to adding more religious elements, people began bringing pictures of their loved ones to put on their ofrendas.
On November 1, LULAC made an ofrenda to the famous artist Frida Kahlo. The members of LULAC put up her portrait, paint, an easel and food/drinks for her. Flores also spoke on LULAC's collaboration with the Spanish classes that made ofrendas this year, "It was a shame that ofrendas made every year only stay in the classes, so we brought out our favorite ones to be alongside the ofrenda of Frida Kahlo."
About the Writer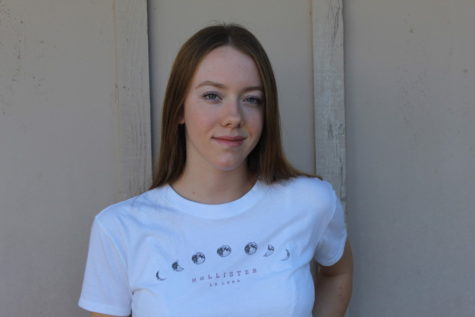 Taylor Parmley, Staff Reporter
Hey! I'm a senior here. I'm on the varsity girls swim team and have been swimming competitively for seven years. In my free time, I enjoy talking and...