California Fire Season 2019 Leaves Destruction
Every year, California has to deal with fires due to natural causes or accidents. California has a season for fires typically around fall. According to Cal Fire's website this year there has had 6,190 incidents and burnt through 198,392 acres. All of these fires have been 100% contained, but there is still a chance for more fires if we see no rain. 
California residents consider themselves lucky to have a fire season not as destructive compared to 2017 and 2018. The biggest fire this year is the Kincade fire which burnt 76,825 acres in late October. According to an article in the Mercury News published on November 5 and later updated on November 6, the Kincade fire destroyed 374 structures. Residents of Sonoma County were ordered to evacuate. This fire started in late October and was not fully put out until November 6.
Most of the other fires have been 9,000 acres or less and have not destroyed many buildings. The National Weather Service told Newsweek that the risk of wildfires this year is expected to remain high in parts of Northern and Southern California.
This year there have been many fires popping up, but residents have been fortunate enough to not have a repeat of last year. Last year was said to be the worst fire season for California. In 2018 there was 310 incidents, 1,618,033 acres were burnt and 23,145 structures were destroyed.  The worst and most devastating fire of 2018 was the camp fire that destroyed Paradise. This fire was said to be started by PG&E, so this year the company took action. 
In October PG&E shut off power several times to 34 Northern California counties, this totaled nearly 800,000 customers without power. They did this in an attempt to reduce the risk of wildfires sparked by their equipment.
About the Writer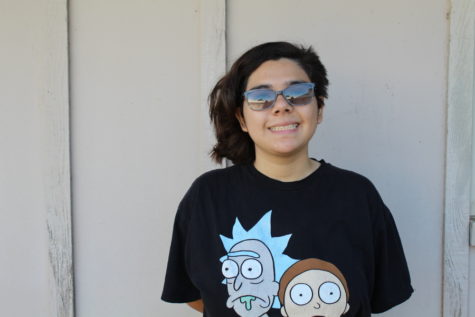 Elena Parraz, Staff Reporter
Hi, I'm Elena. I'm a senior. I like to read and enjoy taking pictures of nature/animals. I'm a shy but nice person. I took journalism because I like writing...