Tiger Thoughts: Tesla
When you think of electric car companies, who comes to mind first? Were you thinking about Tesla? I do not blame you, I did too. Tesla is breaking new ground across the globe with Elon Musk, co-founder and CEO at Tesla.
Tesla cars come with a variety of features. On the outside, all Tesla cars come equipped with eight cameras and 12 ultrasonic sensors that give the car a 360 view. These cameras will be used for fully self-driving in the future when it is legal.
All current Teslas come with V10 autopilot. Base autopilot comes with lane centering and adaptive cruise control. Tesla also offers a "Fully Self Driving Capability" option which offers auto park, auto lane change, summon and navigate on autopilot.
Tesla cars come with endless options. For example, heated and cooled seats, temperature control through a cellphone, dog mode, personal driver profiles, creep mode and drivers can play Beach Buggy Racing 2 while parked and actually move the steering wheel to control the car in game racer.
Also, Tesla cars are fully electric, so they do not emit any carbon dioxide emissions into the atmosphere. Car owners would be changing their whole lifestyle and making their own impact on Earth.
There are many supercharging stations in  North America, Europe & Middle East, and Asia. Range anxiety should not be a problem Tesla owners should run into because planning out charging spots is very easy with the center screen.
The models of cars include:
Model S – starting at $70,000
Model 3 – starting at $30,000
Model X – starting at $75,000
Model Y (Soon) – starting at $43,000
Tesla Roadster (2020 reportedly) ~ $200,000
Tesla Semi truck (Soon) ~ $150,000
The PawPrint staff did a poll on Instagram about Tesla asking, ¨If you had the money, would you get a Tesla car?"
With so many articles talking badly about the company and its cars whether it is the car´s design, autopilot, wheels, power source, etc., we were surprised by the handful of people who gave their opinions.
Seventy-one percent of our participates voted yes; however, 29% students voted no.
More specifically, 32 students said yes and 13 said no.
We also put a side questionnaire with the poll asking, ¨If not, please put why.¨ Here are some of those responses.
A former student responded with, ¨I would look terrible in a car like that, I´m more into old Fords and Chevrolets.¨
¨I could drive myself,¨ senior, Fabian Esquivel said in the questionnaire.
None of the ¨negative¨ responses were negative towards the company Tesla directly.
Tesla is an incredible company with many achievements under their belt and many more coming soon.
About the Writer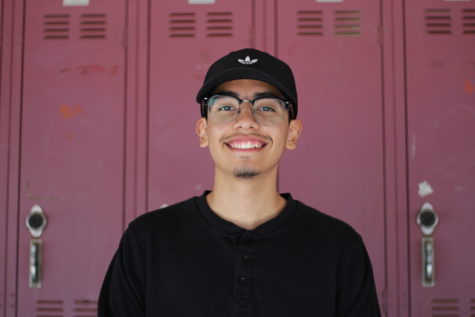 Gabriel Ortiz, Staff Reporter
My name is Gabriel Ortiz. I'm a filmmaker taking journalism for my senior year. I hope to make articles that are interesting and compelling for the readers....