New Math Teacher, Mr. Smothers Joins the Staff
Welcome back Tigers! I would like to introduce, once again, a new math teacher at Los Banos High School, Mr. Kevin Smothers. 
Mr. Smothers has been a teacher for seven years but has taught three years at a public school. He loves to teach, and he always wanted to be a teacher.
This is Mr. Smothers third year living in Los Banos, and he thought that he would try to get a job that was close to where he lived. With just his luck, he got the privilege to work here. He is enjoying his year so far.  He hopes that this school year will go pretty well for him and that his students learn.
Mr. Smothers is originally from Tennessee and the subject he teaches is math. He teaches freshmen and a bit of a mix of sophomores, juniors, and seniors. He likes to teach math and it is his favorite subject because although math is a challenge, it is very important and some of it will help individuals later in life.
Mr. Smothers says he sees himself in five years still teaching,  hopefully math at this same school. He enjoys spending time with his family and two sons, who is nine and two years old. 
Give Mr. Smothers a warm welcome to our school in room 527.
About the Contributor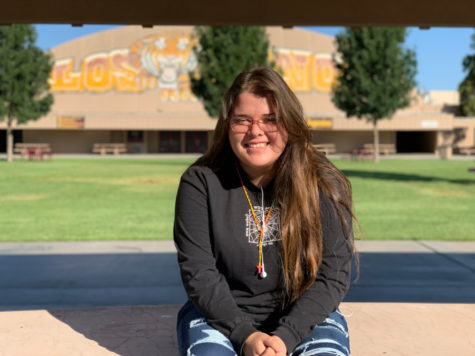 Miah Lira, Staff Reporter
I'm Miah Lira. This is my first year as a journalist. I like to hangout with my friends and just chill because life's too short to be bothered by anyone....