Track Season Conditioning Starts
Runners of Los Banos High School! Track season is coming upon us all. Track conditioning started just recently on December 5 with Coach Luna. They started off light with just simply working out, doing some stretches, and running a short time.
The first track meeting was held on December 10. Everyone who tried out for track is now getting ready for the upcoming track meets. To be able to condition you would need a Physical, AAU, and a contract signed by your parents.
To get ready for track, Estefanie Ureno Hernandez, (11) commented, "Well, I go to practice, but if there's a day I can't make it, I'll go for a 20 minute run around my neighborhood. I personally love running, so it's fun for me."
She also said, "Sometimes I'll go to the gym with some friends and we'll do leg exercises like lunges or leg presses. I try to eat healthy foods so I can have more energy throughout the day. I try to run 3-4 times a week just so that I'll be in shape and ready for track season."
Ureno pushes herself hard in this sport.  She looks for ways to improve all the time.  "Asking our coach for new exercises we can do also helps a lot. Preparing a snack the day before practice such as a fruit salad is a must for me and bringing lots of water  too. Overall, I really enjoy running and can't wait for track season to come." 
"What do you think you need to do to be track ready?"
Cynthia Gonzalez, (12) is also on Track this year.  She commented, "Okay so to be honest, in order to be track ready, just get some good running shoes and a good mentality and be prepared to fail. But keep pushing. Try your best and get good running leggings."
There are several ways to become conditioned for Track.  You could go on runs or jogs at a steady pace and gradually increase your speed.  You could also work out and get stronger legs. Also drink a lot of water and stay hydrated of course. Try not to eat a lot of junk food and have more of fruits and veggies.  Also, make sure to have the correct shoes for track.
Be on the lookout for upcoming tournaments after winter break.
About the Contributor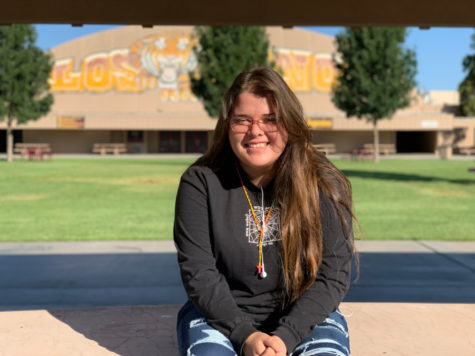 Miah Lira, Staff Reporter
I'm Miah Lira. This is my first year as a journalist. I like to hangout with my friends and just chill because life's too short to be bothered by anyone....