Unexpected Christmas Crafts with Recyclables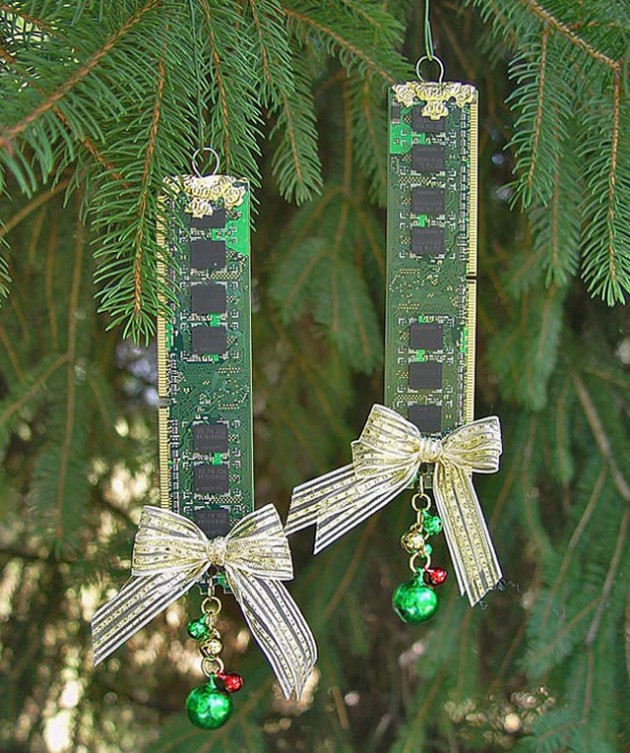 By the time November rolls around, people start to get into their Christmas spirit by playing their cheery music and hanging their bright decorations. However, some people might not want to spend a lot of money on decorations that are only up once a year. I have come up with a solution to all those who have recyclables and love saving money: recycled, homemade Christmas crafts.
These crafts are not too complicated and are generally quick to make, so get out your recyclables and glue gun and be ready to craft.
The first craft we have is an ornament for your Christmas tree, whether it's artificial or real. This craft is great for those who have bulky or old computers lying around. Simply take apart an old computer and pull out the circuit boards. Find a circuit board in the shape you like and set it aside. Now, take the top part off a plastic bulb ornament and glue it onto the top of the circuit board. If you're feeling adventurous, you can always add a bow and some bells to your circuit board ornament. Now, hang it on the tree and invite some friends over to admire your new ornament.
This next craft may take a little longer, but will ultimately be worth it in the end. Grab an old key, some white paint, a string, a piece of cloth, and some markers. Paint the key white, add a face, dress it with a scarf, and tie a string through it. It's simple and easy. This craft can be used as an ornament, or to just hang with your other keys. You can also do this to your own key and see the reactions to your show of Christmas spirit.
The last craft I'll be sharing is an ornament for your tree. All you need is an old keyboard; it would be efficient to use the keyboard from the computer you took apart for the first craft. Now take off your favorite letters and spell out any Christmas related word to display on your tree. Tie it with a string and you're done!
If you like these crafts, you can find 27 more on the website titled, "30 Cute Recycled DIY Christmas Crafts" on the website Architecture, Art, Designs. Have fun crafting!
About the Writer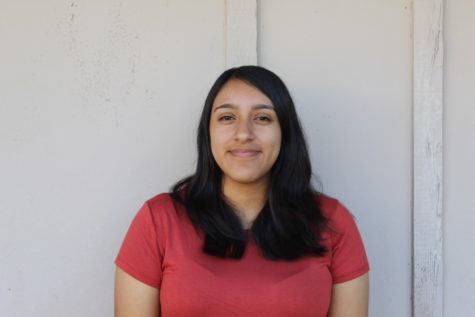 Daisy Rodriguez, Staff Reporter
Hey! My name is Daisy Rodriguez and I'm a senior at LBHS. This is my first year in journalism and I'm very excited to write articles for the school. I...