Arianna Sandoval Only Cross Country Runner to Make State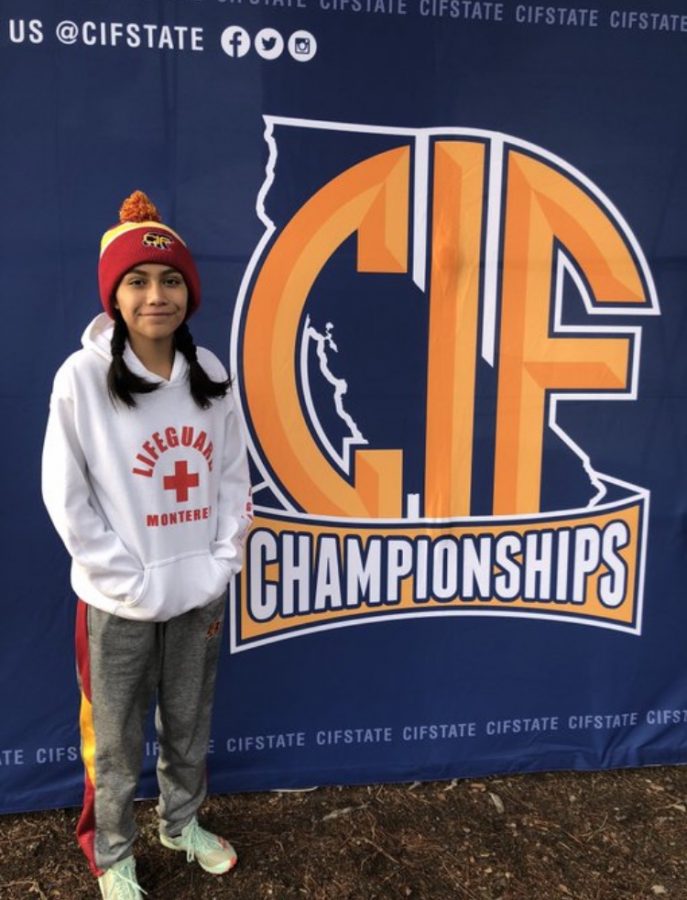 Arianna Sandoval, Los Banos high school sophomore, is an outstanding runner. She was top of the Los Banos High school league, taking MVP of the season over all the other Varsity girls. She also metaled at all the invitationals the Los Banos Cross Country team attended.
Sandoval has been running since she was in third grade. As a freshman she also accomplished a lot out on the courses. With hard work and dedication, she pushed herself to qualify for state this year. She averages 19 minuets on most three mile courses.
Sandoval said, " I worked really hard throughout the Cross Country season to find a good pace, and learned to keep that throughout my races."
At the state meet, she took 90th place out of 250 girls running. The state race is completely competitive, and the competition is incredibly hard.  She was the first girl in years to be a State qualifier for the Tigers.
The Varsity girls Cross Country team was lead by Sandoval and four other runners, altogether taking top team in the league. The girls team made it all the way to section finals for the first time in over eight years. From there the team did not qualify, but the Tigers top runner Sandoval did individually.
It will be an exciting season next year for her, and the rest of the top Varsity girls team because none of them will be graduating this year. The team will continue where they left off, and hopefully do even better.
To prepare for next year's season Sandoval said, " I'm going to keep running, and right now I have track to look forward to and get my body more in shape."