FFA Teacher Wins Awards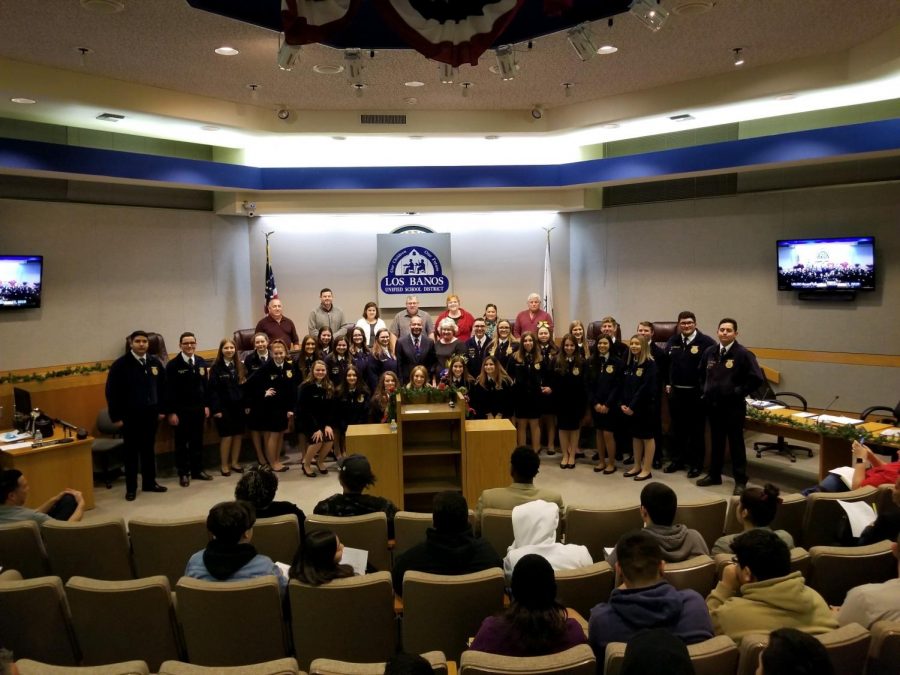 Derek Vaca, FFA Reporter
December 18, 2019
On December 12, the Los Banos FFA Chapter recognized the person who makes our Chapter stand apart from all the rest. Ms. Sonia Falachi was honored by the Los Banos School Board for her many accomplishments over the past year including the Merced County Chapter California Women for Agriculture Bellringer Award, Honorary American FFA Degree in Indianapolis at the 92 National FFA Convention, and  the Agribusiness Committee of Merced County's, Ag Teacher of the Year award.
All these awards were much deserved because Ms. Falaschi dedicates countless hours to the Agriculture Industry and Agriculture Education as well as making exceptional contributions to FFA. Our Chapter is so lucky to have someone so dedicated to FFA and someone so enthusiastic about teaching.  Ms. Falaschi puts so much into our Chapter and our members through public speaking competitions, Judging Teams, Job Interview Competitions, and community service activities.  These recognitions were just a matter of time.
    There may not be enough awards or words in the world to show how much she does for our Chapter and community but I hope this was a start because Ms. Falaschi is the ultimate superstar.