Alcatraz Trip Offers Interesting History
Have you always wanted to know what that little island is on the bay of San Francisco and if it is worth visiting? Well I'm here to tell you.
Alcatraz is an old prison built in 1934 where the city would hold the most dangerous criminals. Alcatraz closed March 21, 1963 due to the institution being too expensive to continue operating but some think that it shut down because of the famous escape of Frank Morris and the Anglin brothers.
My trip to Alcatraz was very fun and interesting. You can tell the prison is very old and hasn't been touched up in a while. Just the boat ride over was very exciting considering I have never been on a boat before but the closer you get to Alcatraz the more e
excited
you get.
The price of the tickets vary. Adults and Juniors $39.90 Seniors (62+ years) $37.65 Child (5-11 years) $24.40 and lastly, they have a family package for $120.25 (2 adults +2 Children). The price of the tickets might scare some, but trust me the trip is worth it.
I recommend you get there maybe 30 minutes before your actual departure just so you can get a good seat on the boat.  Once you arrive on the island, I also recommend you stay with a tour guide just because they know where everything is and you won't have to get lost trying to look for the place you want to go. But you can also just go by yourself just going to be a little tricky figuring out where everything is.  They do have signs but I still recommend being with a tour guide.
The most famous part of the prison would be the cell house where the prisoners cells were. They show you the showers were the prisoners used to take showers and also the laundry room. You are also given a headset with old bosses of the prison talking and they give you a tour with the headset on as if they are there.
Definitely worth seeing and taking a trip to for an afternoon!
About the Writer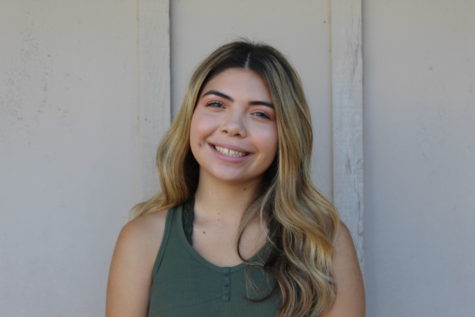 Fanasy Nelson, Staff Reporter
Hey! My name is Fanasy Nelson.  I'm a senior. This year is going to be my second year taking journalism and I'm super excited. In my free time I love...