Buy A Yearbook Today! Limited Supplies!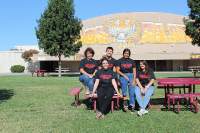 As you know, with every year comes a yearbook. But this yearbook will be the one to remember. The yearbook staff would like to encourage you to buy a yearbook today. The price to buy a yearbook right now is $80 but the price to buy a yearbook will change in February.
Seniors! If any senior would like to buy a recognition ad, the deadline to buy one is on February 16 through Jostens. Hurry and buy a yearbook and an ad!  If you want the yearbook staff to create an ad for you, see Mrs. McCullough in Room 43.
With being in yearbook, there come responsibilities, like being respectful towards the equipment such as the cameras. Also getting deadlines done on time. Yearbook editor, Liliana Galvan (12) has some input for us about yearbook.
"What is it like to be in yearbook?"
Liliana Galvan replied, "It's great. Sometimes it can be a little stressful when deadlines are up. It can also become difficult when people don't get their pages done on time. Being in yearbook is overall very fun and a great experience."
When interviewing Galvan, she explained to me that being in yearbook was kind of stressful because some of the yearbook staff weren't too involved, but overall it's great. Also it's better for her to work with the rest of the yearbook editors, Jessmina Navarro (12), Alberto Rivera (12), and Sophia Mariscal (12) other than just all by herself. It's helpful to have other editors to rely on because it gets the work done quickly as well as accurately.
As for the one who is teaching the class for almost four years, Mrs. McCullough was interviewed as well.
She explained she loves yearbook because of the creativity and the ability to make something at the end of the year to be proud of. "I think my favorite part of yearbook is the creativity from the students and how we bring in new ideas to create a fantastic book." She especially love distribution day, when all class levels receive their book for the first time.  She said it is fun to see the reactions to the book.
Buy your yearbook now to see our class yearbook!  Come to room 43 before books sell out.
About the Writer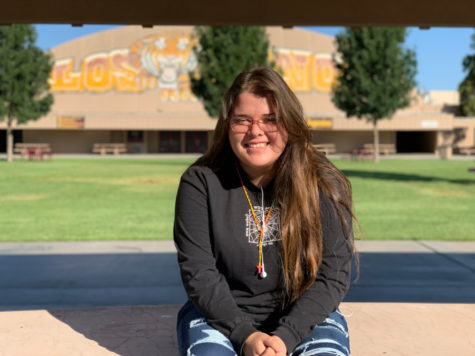 Miah Lira, Staff Reporter
I'm Miah Lira. This is my first year as a journalist. I like to hangout with my friends and just chill because life's too short to be bothered by anyone....