Drama Club Presents "The Losers' Club"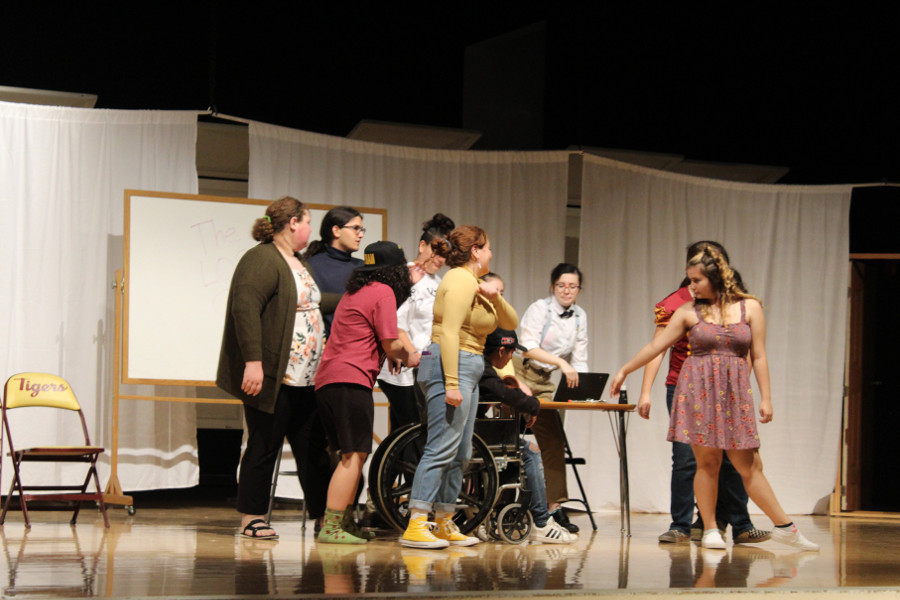 Los Banos High School's Drama Club put on their first play called, "The Losers' Club" on January 24 and January 25 in the Multi Purpose Building.
The students in the cast were Alana Olague, Liz Sanchez, Zoe Wolfsen, Austin Heras, Sierra Rocha, Mario Olivares, Janessa Rubio, Olivia Sanchez, Cassandra Zamora, Sarah Pritsch, Jocelyn Vierra, Amanda Gobea, Jaylen Meza, and Nathan Carrasquillo.  Mrs. Patino is the adviser of the drama club.
The show was about two students, Joe (Mario Olivares) and Tawny (Amanda Gobea) who get confronted by a group of students for bullying them. It is the night of the homecoming football game which is not a good time for Joe and Tawny to be trapped in a classroom. Joe is a football player who is late for his game, and Tawny is running for the position of homecoming queen.
Joe and Tawny are confronted by a group of students played by other cast members. Each student gets their turn to talk about what Joe and/or Tawny has done to them and how it has affected them. After everyone tells their stories, Joe realizes the things he has done wrong, but Tawny does not seem to care. Tawny gets let go because even after everything, she does not care about how she has treated all these people.
The play had a powerful message portrayed. The story was all about teaching the audience to not judge or bully people for just being themselves.
Mario Olivares (11) who plays Joe said, "I love performing. I have been in three shows and have been singing for as long as I can remember. I starred as Danny Zuko in a high school performance of Grease as a freshman. I am in choir and have taken individual voice lessons before. "
Students interested in performing in school plays can see Mrs. Patino in room 510.  The Drama Club hopes to present a spring performance in the next several months.
About the Writer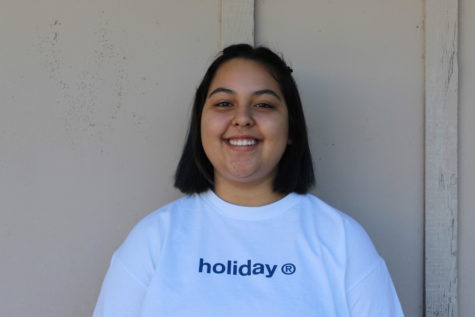 Ashley Osip, Staff Reporter
Hey, my name is Ashley Osip and I'm a junior. In my free time I like reading, hanging out with friends, and listening to music. I joined journalism to...