AP Psychology Eggspirament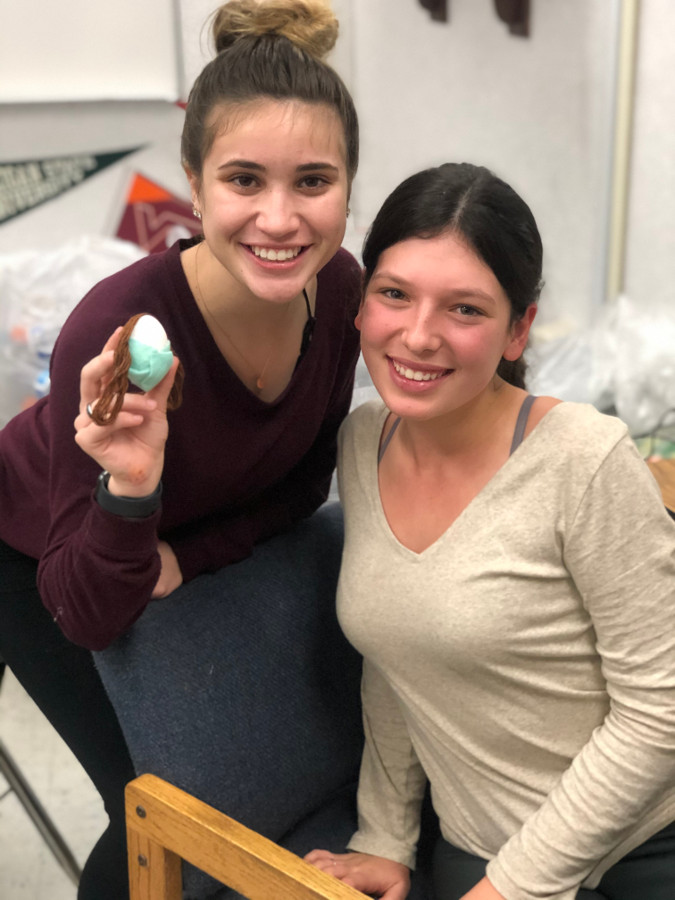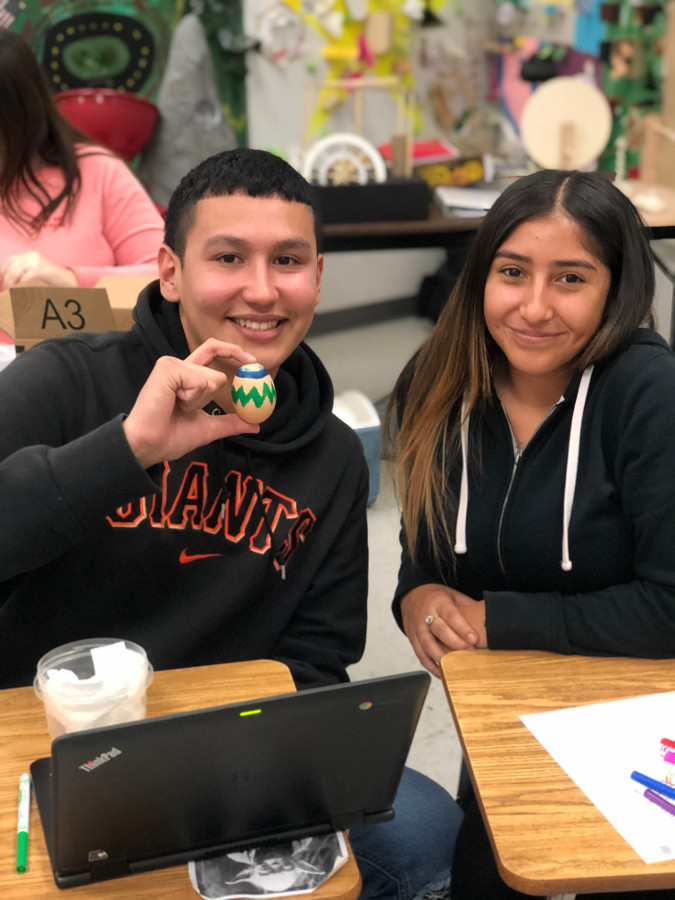 The AP Psychology students were given an "eggspirament."  Students in pairs had to take care of an egg as if it were their own child. They had to make the egg unique, and keep it in a safe environment, just as one would with a human. This eggspirament  was a three week span project, ending February 7, 2020.
The purpose of this project was for the students throughout those three weeks to carry their egg around safely, switching over the egg ever other day with their partner. Every day the egg had to be logged in by the partner taking care of it.  Students were required to write what they did with the egg, and to take pictures with the egg as well.
The AP Psychology class was studying child development, so this project played a role in their understanding in what it takes to take care of a child for it to develop. This project was also showing the students how to be more responsible over something, which plays into how your parents are responsible for you.
Arodiht Fabian said, "We put the egg in an old gum little jar, then we put cotton balls and tissue paper all inside to keep it safe. We also attached a secured string to the top of the container so we could wear the egg around our necks. We made it unique by adding color to our container, and giving the egg its own little face. My partner and I made it crucial that dropping the egg was a no no."
The students said that they were overall happy with what they  learned about responsibility and development.