Spring Runway Fashion Trends 2020
It is important to separate runway fashion from ready-to-wear. Runway fashion, is more often what we see on the catwalks and fashion shows. This is not clothing that the designers will sell in their stores. Runway fashion can often be very abstract and extra because this is off the rack made clothing that only individual customers can buy. Runway fashion is often what the designers had as inspiration for their actual clothing. The actual clothing sold in stores is called ready-to-wear. 
Fashion weeks are held four times every year to show four different lines of the new fashion for the season. Spring, summer, fall, and winter collections are shown on the catwalk in multiple different countries. Some of the most famous fashion weeks are held in New York, London, Paris, Stockholm, and Copenhagen. 
In the recent fashion shows on the runway showing for Spring 2020, monochrome power suits are combined with flower prints and bright colors. Crochet, tulle, layers, feathers, and polka dots: The 60's is back and here to stay this spring. Power suits and tulle in all forms are invading the catwalk. Twiggy is making a comeback! Combined with the comeback of the 60's, we are going to see a lot of last year's trends too. Yellow, checkered, turtleneck, bucket hat, denim on denim, and of course leather will be popular. 
If you are interested in fashion, I recommend you to download the "Runway" app. Read magazines such as "Harper's Bazaar," "Vogue Runway," and "Cosmopolitan." You can find all of these online or subscribe to the paper magazines. 
I find most of my inspiration on social media, especially Instagram. Some of my favorite fashion people on Instagram are: @Thrashyvintage, @Mathildadjerf, @Songofstyle, @Joandkemp, and @Emiliarengifo 
Stores that I will shop my spring wardrobe from are @Zara, @Nakdfashion, @Asos, and @Nelly 
About the Writer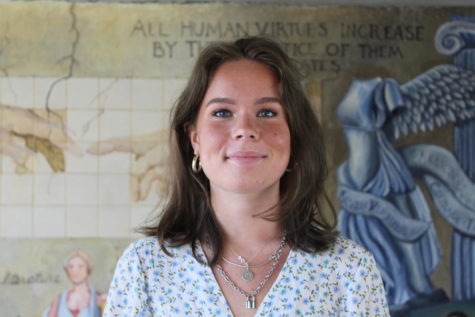 Emma Norin, Staff Reporter
Hi! My name is Emma Norin. I'm an exchange student from Sweden, and this year, I am senior at Los Banos High School. My passion in life is fashion, and...