My Trip To South Africa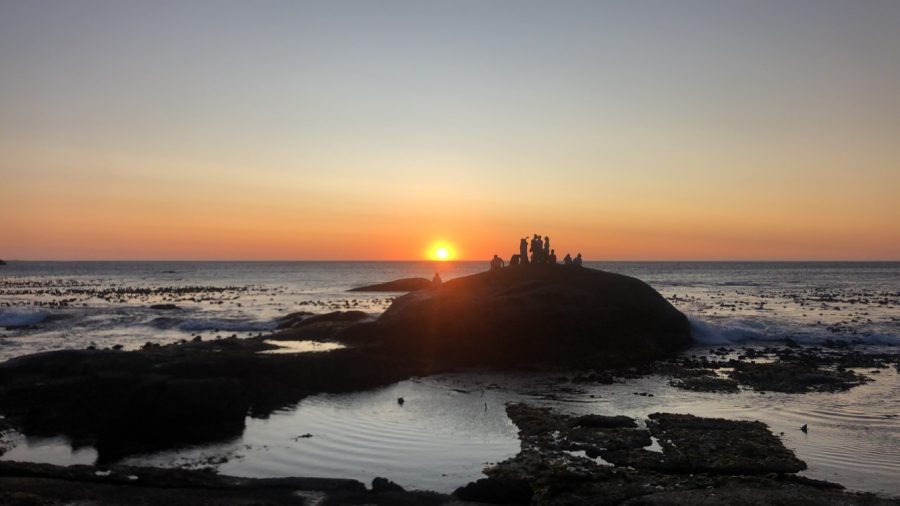 Chase Akers, Staff Reporter
February 12, 2020
South Africa is a beautiful place in this world, home to 56.72 million people.  I visited this amazing place in January with my Mom and Dad. I visited some of my family members I have never seen before, and it was amazing.
However, the trip wasn't the smoothest, due to the harsh flights. It took around 21 hours just to get to Africa. When I got there in Cape Town, I meet some of the family, and they were all great people. Having someone you're related to live so far away feels surreal when you finally meet them.
For my first day, we went to an awesome zoo, called "The World of Birds." It was more of an experience because there was a place where you can have monkeys jump on your shoulders and you can pet them as well. The monkeys were funny because they tried to steal anything you have on you; so you had to be careful. After that I went to eat at a famous fish place called Fish on The Rocks.  This was some of the most delicious food I have had in a long time. 
Throughout the trip, we went to a different airbnb every day to get the full experience of everything. We also stayed at my grandma's as well for a little while. Cape Town also has some weird things about it; people will stand in the middle of the street by stop signs where they ask for money. Fast forwarding later, I went to the beach, where it was freezing in the water. I went in and got hit by a huge wave; it was scary. Later that day, we went to the waterfront, a famous mall type area. I went on a huge ferris wheel there where it had  a huge view of everything. In the ferris wheel, the wind was hitting it crazy, and would shake a little. Cape Town's winds are very intense and freezing at times.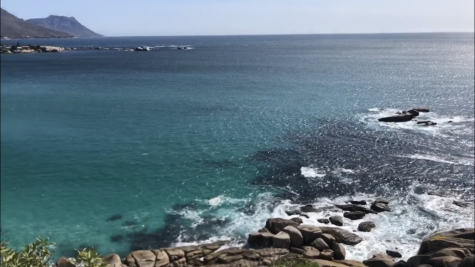 A couple of days later, my cousin Dane, my dad, and I went on a huge hike up top a famous mountain called Lion's Head. The mountain climbing was very tiring and extremely hard, but the view from above was amazing. Something tragic happened at the mountain a few days after we hiked, a lady had fallen off but survived.  The mountain did not have much safety which was pretty scary.
Nearing the end of the trip, one of my family members, Zurin and I went on a trip to go diving with seals. Diving with those seals was something I will always remember.  The seals were pretty scary at first, but it was great. The water was very cold even with wearing a wetsuit. Zurin also got a recording of me and a seal right next to each other and with the animal swimming away later on. As the final days approached, I said goodbye to everyone and left back home, with a trip to remember forever.