Soccer girls Senior Night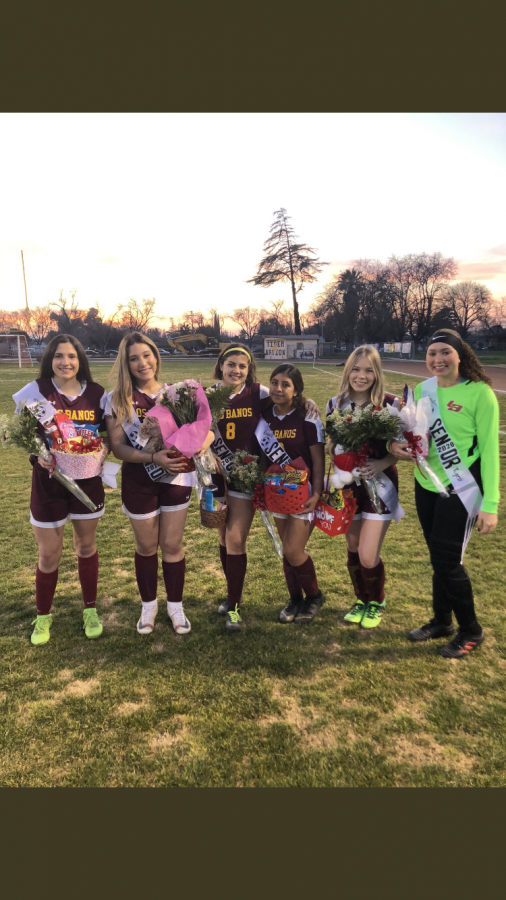 On February 12, 2020 the Los Banos Tiger soccer girls had their last soccer game of the season. Not only was it the last game against the teams rival Pacheco High School, but it was also senior night for the Tigers.
The Varsity Girls battled a tough season this year, with hardly any wins. The team did not give up and pushed through the entire season. The team is letting go of six seniors this year, Jackie Bangle, Sofia Mariscal, Lizbeth Espinoza, Amy Reyes, Alexis Munoz, and Cassandra Agustin.
Sofia Mariscal (12) said, "So I guess that's a wrap! It's been 14 years; this spot will always be the love of my life, and these girls will always be my family."
As the team went head to head with the teams rivalry Pacheco Girls soccer team, they expected a win. The previous game against Pacheco, Tigers won 4-0, but this time around it was different. The Panthers came back stronger than before. Both teams battled a hard first half of the game, and during the second half both Tigers and Pacheco were able to score and end the game tied 2-2.
Even though the Tiger girls did not take the win, they were all very happy to have had a fun season, and they all got to make lots of new friendships. Until next season Tigers!