Gaming Club Presents Their Mario Kart Tournament
On February 28, 2020, we put the pedal to the metal during a Mario Kart  Tournament. The Gaming Club, with the help of       Mr. Garber held the event in the MPB Room. This was all to bring more attention the the Gaming Club here at LBHS.
With 12 people entering the main bracket and eight people being sent into "Respawn" if they lost during the Main, it came down to four contenders for the first place spot. The races were super intense, very close with many upsets and an ending that could inspire many.
The crowd was very lively and every micro movement / adjustment the racers did had them on the edge of their seats. Roaring and "aww's" shouted by the players were loud and when the two finalists sat down to begin the match, everyone was silent. The atmosphere became dense. These were the two best racers, but sadly…there could only be one!
Here are the winners of the Mario Kart 8 Deluxe Tournament:
Sean Carrigan (11)  1st place (Respawn winner)
Joshua Escamilla (10) 2nd place
Juan Bautista (10) 3rd place
Carrigan was the underdog, losing in his second match against Escamilla. Carrigan was not going to stop there though! He destroyed the Respawn bracket and went on to face Joshua Escamilla once more. This time it was for the first place position!
Carrigan's reaction to winning it all was priceless! He shot up, exploding with energy. He avenged  the tournament and did it with ease.
Mr. Garber said, "It's been an amazing experience! I have some very, very pleasant students, and I'm very proud they are in my club! We have some serious talent and I know they are dedicated to the game. "
He also said, "We hope to have even more events with more things to bring in more students."
The Gaming Club has lots of things in store so lets wait and see what they have to offer. They are located in room 2 during lunch.
About the Writer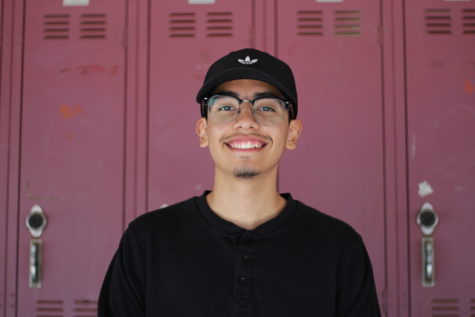 Gabriel Ortiz, Staff Reporter
My name is Gabriel Ortiz. I'm a filmmaker taking journalism for my senior year. I hope to make articles that are interesting and compelling for the readers....