FFA Student Spotlight: Theadore Mancuso
Theadore Mancuso is one of many students here at Los Banos Highschool who shows a swine (pig) for his fair project.
Showing a pig at the fair is not an easy task. The student has to dedicate his or her time to their pig. This year is his first year showing his pig, Valentina. He got the pigs on January 30 and they show on April 29th- May 4th at the Merced County Spring Fair.
I asked TJ some questions to try and get an inside eye on what it's like showing. 
What is something that you have learned about your FFA animal project? 
"It taught me how to be responsible and take care of something other than myself."
How much time a day do you invest into your pig?
"I typically spend 2-4 hours at the barn with my pig."
Who helps you with your pig?
"The people who help me out are my mom, Mr. Bretz, and friends by assisting me in 
whatever I need."
What has to be done for showmanship?
"For showmanship, we have to know information about our pig such as: age, where we 
got it from, how much it eats, what breed it is, and etc."
The money you earn off your pig, where does it go?
"The money goes to different places depending on what year of high school you're in. 
Freshmen, sophomores, and juniors most likely save the money to help with next year's 
animal. Seniors typically use the money for college."
What's the most difficult task involving your pig? 
"The most difficult task has to be washing and walking your pig because the pig doesn't 
always do what you want it to. When you wash your pig, it's okay if the first couples times 
it gets scared which makes it extra hard."
What advice do you have for the upcoming students who want to show?
"Advice I would give to newcomers would be: make time for your pig to gain it's trust and 
become comfortable with you and listen to you. The next big thing is don't be afraid to ask for help,
asking shows your trying to learn." 
About the Writer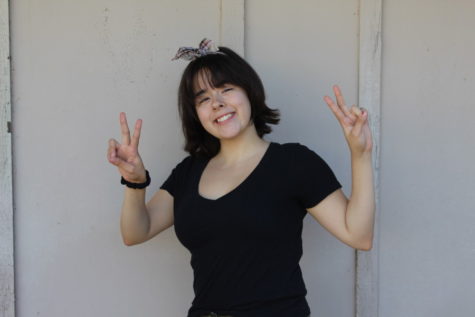 Destiny Gonzalez, Staff Reporter
My name is Destiny Gonzalez, a senior of the class 2020. I'm a student athlete, currently participating in varsity volleyball and varsity basketball. This...