My Portfolio Day Experience
On February 27, all students in a Regional Occupational Program (ROP) class had to participate in Portfolio Day.
Portfolio Day is an event where local business owners come to the school and interview students. Students prepare a work portfolio and present it to the business owners during their interview. Portfolio Day is just a mock interview to prepare students for getting interviewed, making a resume, and filling out job applications but in the past, students have received jobs as a result of this event.
I participated in Portfolio Day for my ROP Social Media Marketing class. I prepared for this day for about a month. My finished portfolio contains my cover letter, my resume, a filled out job application, a letter of recommendation from one of my teachers, and a work sample of a project I did in my ROP class.
The day of Portfolio Day, the classroom felt tense. You could feel everyone's nerves as they were preparing. All the students were practicing for their interview and getting the finishing touches of their portfolio done. I had a mix of emotions. I was very nervous even though this wouldn't be my first interview, but also felt somewhat excited because I have been preparing for Portfolio Day for so long, and I was glad it was finally happening. After getting all of our stuff together, the class lined up outside the library where the business owners waited to interview us. Inside the library, there were about 15 interviews going on at a time, so it all went by pretty quickly for the class.
I was interviewed by Rhonda Lowe, a local business coach. In the interview, I was asked about any work experience I've had, I was asked why I should be hired, and what I would do in a certain work scenario that could happen. During the interview, I did get a lot more nervous, but I calmed down after realizing it wasn't too bad.
After the interview, we went into a back room to write thank you letters for the people who came out to interview everybody.
From this experience, I learned a lot of things that will help me get a job and will help me in a real job interview.
About the Writer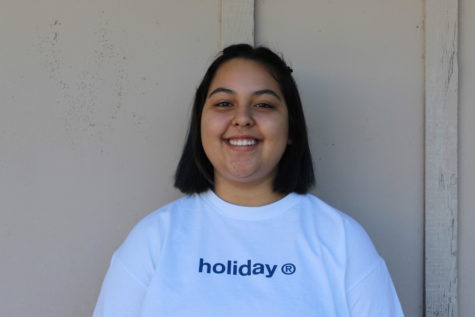 Ashley Osip, Staff Reporter
Hey, my name is Ashley Osip and I'm a junior. In my free time I like reading, hanging out with friends, and listening to music. I joined journalism to...