Vegetarian Dishes Can Be Fulfilling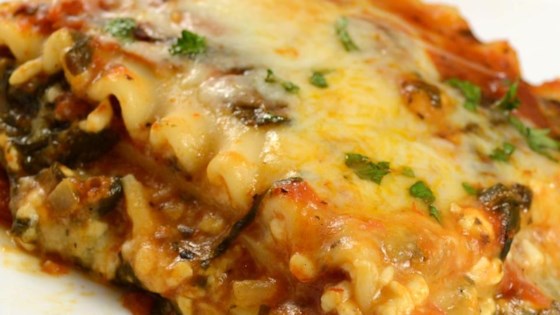 When people think of vegetarians they think two things. One stereotype is the vegetarians who are health fanatics and the other stereotype is the vegetarian who just goes to fast foods and orders fries or other non-meat foods. These stereotypes are partially true. Vegetarians don't have many options when it comes to fast foods and if they do, it's an arm and a leg. Therefore they are more likely to make a home meal. As a vegetarian myself, it is more appetizing to make my own food. My most common and favorite is called vegetarian lasagna. 
The ingredients required are 1 tablespoon extra virgin olive oil, 2 (10 ounce) packages frozen chopped spinach,1/2 teaspoon dried oregano, 1/2 teaspoon dried basil,2 cloves garlic, crushed,1 (32 ounce) jar spaghetti sauce,1 1/2 cups water,2 cups non-fat cottage cheese,1 (8 ounce) package part skim mozzarella cheese, shredded,1/4 cup grated Parmesan cheese,1 teaspoon salt,1 egg,8 ounces lasagna noodles. 
The directions are Preheat oven to 350 degrees F (175 degrees C).
In a large pot over medium heat saute spinach, onion, oregano, basil and garlic in the olive oil. Pour in spaghetti sauce and water; simmer 20 minutes. In a large bowl mix cottage cheese, mozzarella cheese, Parmesan cheese, parsley, salt, pepper and egg.
Place a small amount of sauce in the bottom of a lasagna pan. Place 4 uncooked noodles on top of sauce and top with layer of sauce. Add 4 more noodles and layer with 1/2 sauce and 1/2 cheese mixture, noodles and repeat until all is layered, finishing with sauce.
Cover with foil and bake in a preheated oven for 55 minutes. Remove foil and bake for another 15 minutes. Let sit for 10 minutes before serving.
Try this dish or find your own vegetarian dish to enjoy.
About the Writer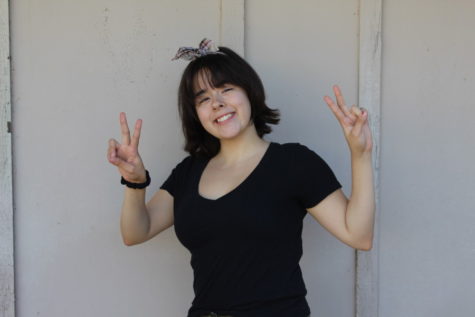 Destiny Gonzalez, Staff Reporter
My name is Destiny Gonzalez, a senior of the class 2020. I'm a student athlete, currently participating in varsity volleyball and varsity basketball. This...