Euphoria creates a revolution in Makeup Industry
Euphoria invaded the makeup world with it's innovative and groundbreaking looks. All the characters are extraordinary and individual. They all wear lush makeup as their everyday routine, which we haven't been seen before. These kinds of looks are mostly worn in magazine covers or special events, but Euphoria's characters brought the prohibited into the light of an everyday lifestyle. 
I am a loving person of Avant Garde fashion and pageantry spectacle. Makeup has never been my biggest interest though, but after watching Euphoria I am obsessed. I want to put rhinestones, colors, and glitter all over my face! Youtubers, makeup artists, and everyone interested in makeup is sold on the Euphoria concept. Everyone is recreating looks, taking inspiration, and inventing new ideas regarding makeup and its limits because of these eight amazing episodes. 
The series itself consists of eight episodes of never-ending high school drama. Starring actors like Zendaya, Sydney Sweeney, and Alexa Demie, this is a look at life for high school teenagers. They tackle their way through life and everything that is thrown at them, trying to survive on the way there. 
Why I love this series is because it's so naked and real. There are not always happy endings like in the usual teenage dramas, and Euphoria gives us the ugly truth of a real teenage life. All characters are strong individuals and make interesting roles. 
If you enjoy real life series and teenage drama to recognize yourself in,  check out Euphoria on HBO. 
About the Writer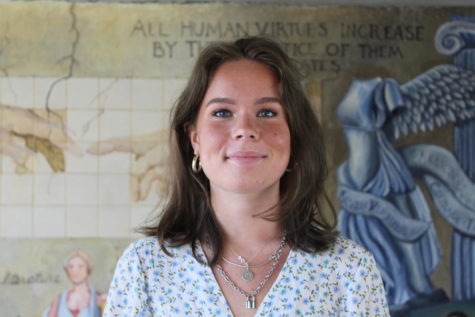 Emma Norin, Staff Reporter
Hi! My name is Emma Norin. I'm an exchange student from Sweden, and this year, I am senior at Los Banos High School. My passion in life is fashion, and...