Small Businesses Suffer During Quarantine Times
As many of you know 2020 has been a rollercoster of a year. From a worldwide pandemic to natural disasters. Things have changed a lot this year, but one thing that has made things change the most is Covid-19. Covid-19 has shutdown schools public events and changed the way humans live day-to-day to how they make a living.
The pandemic has affected many businesses. Huge corporations do not have much of a problem, but small local businesses are struggling. Isaac Flores (12) and his family own the "Paleteria United" in downtown Los Banos. They have encountered many problems since the start of Covid-19 pandemic.
These struggles include sales, employees, adjusting, and psychological problems. According too Isaac Flores, "Sales have decreased to almost less than half due to the pandemic.
Paleteria United adjusted a lot due to the pandemic. For example the business remodeled the way the place looks because customers are not allowed to stay and eat there. All the tables are outside so people can enjoy the meal outside of the store. Employees are obligated to wash their hands after attending to each customer. Also they have a rule, "No Mask; No service."
Luckily, the store is not Flores' only source of income; they also rent out jumpers and water slides as well as tables and chairs for events.
Isaac Flores said, "This pandemic has had a huge impact on everyone's lives; luckily we've been able to adjust by changing the structure of the store and being extremely sanitary to not only keep us safe, but the people safe."
This is just how one local business here in Los Banos has adjusted and is surviving in the pandemic, but many businesses are in similar situations.  Anyone can help these stores and restaurants by shopping locally.  Small businesses would benefit.
About the Writer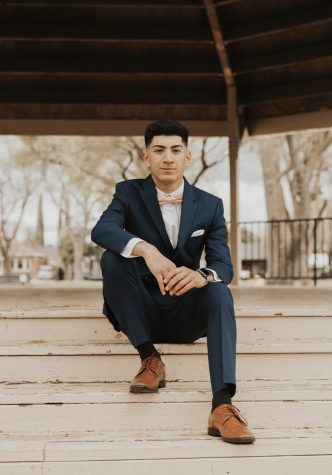 Jesus Garcia Elizalde, Staff Reporter
Hi, my name is Jesus. I am currently a Senior here at Los Banos High School. I took Journalism this year because it was a course that interested me. In...