Meet Mr. Maldonado: LBHS's newest math teacher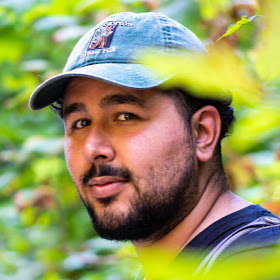 Mr. Julio Maldonado is a new math teacher hired this school year. This is his first year teaching.
Maldonado is originally from Thornton, California and he attended the University of California at Santa Barbara.
"I have a degree in Computer Science and a passion for math, science, and technology. It kind of just made sense for me to choose math as my teaching subject," said Maldonado.
He is looking forward to learning more about his students and to meet them in person. He wants his classroom to be a safe space for students.  As a first year teacher, there are many days of lesson planning, creating handouts, and grading.  However, no one prepared him for distance learning.  He stated that there is more preparation and work involved in distance learning.
Choosing a teaching career was an easy task for him.  He said he wanted "to share my experiences with future generations so they have a more informed approach to navigating topics like choosing a career and going to college. I also recognize how important knowing math is for student development so I want to contribute to improving accessibility to math."
With hybrid teaching on the horizon Maldonado plans to have more interactive lessons.  He wants his classroom to be more than just notes.  He wants to have group projects too.  He also makes it a goal to help his students develop in all aspects of their life and make new friends.
Being an inclusive teacher, accepting all students, and showcasing his sense of humor are all things that are important for Mr. Maldonado.  Come to room 520 to give him a Tiger welcome.