Presidential Debates: My own personal reaction
The final debate took place on October 22, 2020, at the Curb Event at Belmont University in Nashville, Tennessee. President Donald Trump and former Vice President Joe Biden did not pull punches in their final debate. Trump and Biden were hardly cordial during the event.
I believe that Trump and Biden took the election to heart and had a negative reaction to the first showing. The debate covered the novel of federal governments in the nation security, the election in China, American families, poverty and federal relief, immigration, and race in America that had led towards the presidency debate for possible changes and news development.
More than 47 million Americans have already voted in the 2020 election. So forth, Biden led Trump by nine percentage points, nationally, 52% to 43% according to an average of national polls since October 12. The 2020 election will be unlike any other in history, with social distancing and uncertainty surrounding every key element of the election process, from campaigning and voting to the debates. On October 9, 2020 the commission canceled the second debate between Joe Biden and Donald Trump.
Joe Biden claimed that Trump did not take responsibility for the 220,000 deaths caused by Covid-19 and how Trump claimed Biden failed to address immigration and criminal justice reform while he was vice president. I believe that The Commission on Presidential Debates used the following criteria to select candidates to participate in the 2020 general election presidential debates.
It could be argued that the Commission on Presidential Debate planned to host three presidential debated and one vice-presidential debate this year because of the ongoing pandemic. Both candidates are in their 70's and more vulnerable to the virus, President Donald Trump tested positive and VP Joe Biden tested negative. When Trump and Biden meet for the second debate, they are expected to face questions over issues of deep consequences.
My personal opinion is I think that Joe Biden will win the elections for presidency because I feel he has a better outcome in the final debate. As well as Biden was offering a better plan for solving the country's problems, and I think he will be the strongest leader for the United Sates.
About the Writer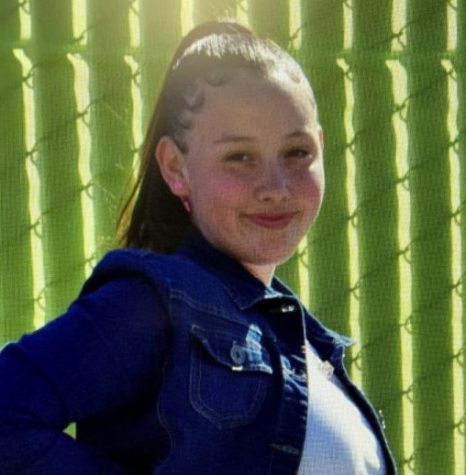 Christina Navarro, Staff Reporter
My name is Christina Navarro and I am a junior at Los Banos High School. After taking journalism, I am hoping to become a better writer and start something...