Top 5 Halloween Treats
What is your favorite holiday treat?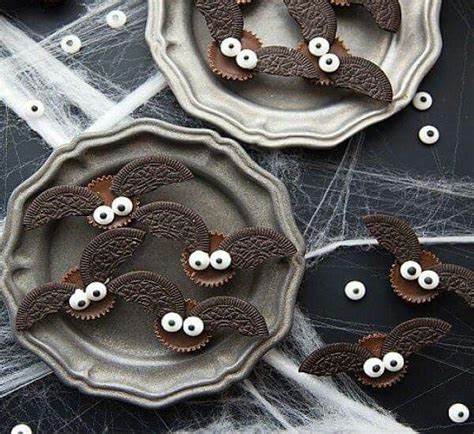 Nothing says spooky season more than homemade Halloween treats. What better way to spend your free time during quarantine Halloween than making some delicious spooky treats.
Maria Sandoval said, "Baking during Halloween is the best because you can be as creative as you want." There is no limit to your creativity when it comes to decorating whatever creepy treats you created. There are so many different spooky and cute designs you can create.
Blood Drip Cupcakes- These cupcakes are a great way to show off your spooky baking skills. The mix between the creamy frosting and the broken glass made of hardened sugar gives a very eerie vibe. To top off the whole look, there is a line of bloody red frosting along the broken glass.
Jello Brain- The jello brain is a creepy replica of a jiggly human brain. Not only does this spooky treat look chilling, it taste like a watermelon explosion.
Spiderweb Cake- This moist chocolate cake has a very simple and cool web design that goes on top of the cake. All you have to do to create this spooky design is take a toothpick and run it through some runny white frosting on the top of the cake in the shape of a spider web.
Ghost Cookies- One of the most basic yet fun spooky designs to put on a cookie is a scary ghost. All you need is a delicious sugar cookie frosted in all white frosting, then top it off with a terrifying ghost face made out of black frosting.
Reese´s Bats- These cute but intimidating Reese´s bats are a mouth full of peanut butter goodness. The easy four ingredient treat only takes 15 minutes to make. When finished, you are left with adorable mini bats that are sure to catch the eye of anyone looking for a yummy Halloween treat.  The Reese´s Bats are both rich in flavor and cute to look at. You can find the recipe for this mouthwatering treat  at https://www.delish.com/cooking/recipe-ideas/recipes/a56043/reeses-bats-recipe/.
Baking for Halloween and even into the upcoming holiday season allows for everyone to create not only delicious tasty treats, but also some very creative and spooky designs. Comment and share about your favorite holiday treat.
About the Writer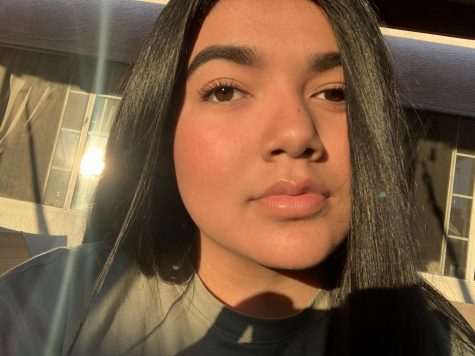 Stephanie Sandoval, Staff Reporter
Hey! My name is Stephanie Sandoval and I am a senior of the class of 2021. Some things about myself are that I love watching Netflix, doing makeup, listening...