Who Will Win the NFL MVP This Season?
My Opinion on the Top 5 Candidates for the M.V.P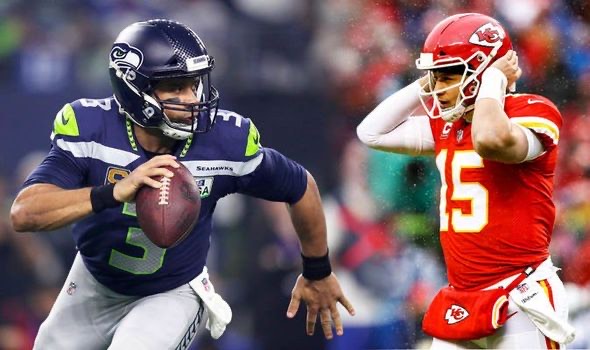 Throughout this crazy year has token a toll on all of us it seems that the national football league is going strong. With the lack of an audience it is much more easy for the players on the field to focus, and it seems that everyone is playing at their best ability. With so many incredible athletes and players who give it there all every game the most valuable player award is something every player wants. The NFL´s MVP is given each season by NFL selectors on who they believe is the top player of the league is. I believe the following 5 are the top the candidates and most deserving of the award.
#5:   Ben Roethlisberger who is the quarterback of the Pittsburgh Steelers. Big Ben has had a 16-year career and is still playing efficient football leading his team to an undefeated record and the best record in the league at 7-0 halfway through the season.
Big Ben is playing smart and old school style football while other quarterbacks run the ball themselves and favor a quicker offense. Roethlisberger is towards the end of his hall of fame career and still is winning football games even if his mobility has greatly decreased as his age caught up to him putting up over 230 yards a game, with 15 touchdowns and just 4 interceptions
#4:   Derrick Henry who is the running back of the 5-2 Tennessee Titans. Derrick Henry is seen as the best running back in the league right now listed at 6´3 and weighing 238 pounds Henry is a physical specimen on the football field. Of course running a 40 yard sprint in 4.54 seconds only makes him even more scary.
Seeing this who has the build of a linebacker run the football that well and quick is truly amazing. You can see the  Titans are very dependable on their running game and Derrick Henry is thriving with all the opportunities he is given to run the football averaging 110.7 yards per game and providing 8 touchdowns already this season. Derrick recorded 212 yards on 22 carries, 52 receiving yards, and two touchdowns in a single game on October 18th, 2020 that carried the Titans to a victory over Houston with one of the best performances of the season.
#3 Aaron Rodgers, who needs no introduction. Rodgers has been the face of the Green Bay Packers for the late 2000´s and the past decade and regarded as one of the most elite quarterbacks not just currently but of all time. The Tom Brady, Drew Brees, and Aaron Rodgers era is coming to an end. However Rodgers is still preforming at a level that is unbelievable for his age which is 36
Taking the role as the leader for the Packers, with the management accommodating to everything he requests because he is Green Bay´s Star. Still though it is hard to argue and rather be amazed at his 281.6 yards a game and 24 touchdowns while going up against fairly difficult defenses. What is impressive about Rogers is how he has not turned the ball over that much by only having two interceptions, and one fumble all that while avoiding sacks and only being sacked a recorded 9 times so far.
#2  Patrick Mahomes, the man, the myth, and the new success everyone knows and love. After winning a Superbowl ring last year and walking away with Superbowl M.V.P it seems Mahomes is only getting better playing and more efficient than he has every been with only 1 interception and 1 fumble so far. Recording 2 rushing touchdowns so far, and throwing for 289.4 yards a game. Mahomes is one of the most entertaining and popular athletes in all of sports right now. He is currently the face of the N.F.L but….
These type of stats are expected with a man who has arguably the best coach in football right now with Andy Reid, pro bowl tight end Travis Kelce, the fastest man in the the league Tyreek Hill as a receiver paired with pro bowl Sammy Watkins, and one of the best offensive lines in the N.F.L which is why they have a 7-1 record. The chiefs all around talent supports Mahomes in a big way more than any other quarterback´s team supports them for that matter which is the why the next man is the top consensus for the award.
#1  Russel Wilson, even though I am a Niner fan and it kills me to admit it, the man is playing the best football in his career and in the league. Watching Wilson play you can see his determination, leadership, and championship experience bring individual success, and team success leading the Seattle Seahawks to a 6-1 record in the most difficult division in football the N.F.C West. All while doing this with a mediocre offensive line, and young receivers who lack experience.
Russel Wilson is averaging over 300 throwing yards per game, and just about 37 rushing yards per game. With the highest rating ESPN has given to a quarterback this season which is 120.7 and the highest amount of touchdowns with 26. He has more touchdowns than Mahomes and Rodgers and they both have played more games. Russel Wilson´s play is crucial for Seattle it feels like the many is carrying the team and has been for some time now. His ability to get his team down the field and score consistently is incredible he averages 8.4 yard per play and his chemistry with his teammates is only growing stronger every game. I don´t see anyone who is more deserving of the M.V.P award than Russel Wilson.
Honorable mentions include Josh Allen who is quarterback of the 6-2 Buffalo Bills, Kyler Murray who is quarterback of the 5-2 Arizona Cardinals, and Aaron Donald who is defensive tackle of the 5-3 Los Angeles Rams
About the Writer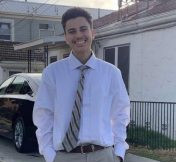 Noah Badillo, Staff Reporter
I am currently a senior taking my first year of Journalism. I am excited to be taking Journalism to improve my writing, reporting, and interviewing skills....