Lunchtime chat sessions keep students and staff connected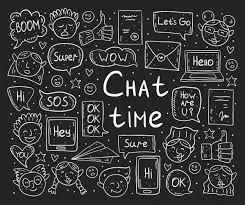 Need someone to chat with during quarantine?  Students are invited to join our first ever Lunchtime Chat sessions starting this month.  Staff members are volunteering to host lunchtime chats about a topic of their choice.
A calendar was posted to all grade level google classrooms which will update as the weeks continue, so be sure to check it out frequently.  Staff members, topics, and links to join the session are provided on this document, https://docs.google.com/document/d/1dN1d2U4gdUE1d9-w1-jiVtaZkADcxssXdceum3NHrhg/edit
This is an opportunity to connect with students and teachers outside of instructional time and discuss fun topics.
Here are a few sessions scheduled:
Mr. Rotondi will be talking about the video game Among Us on November 10.
Mr. Mendonca will be talking about Hot Topics in the NBA & NFL November 12  
Mr. Herrera will be talking Sports (NBA Mock Draft, NFL week 10) on November 13.
Mr. Mendonca will have an Anime Discussion  (No knowledge of anime required) on November 16 and November 23.  
Ms. Zorra will be talking all things Harry Potter on November 18.
Mr. Mendonca  will discuss Hot Topics in the NBA & NFL on November 19.
Come and join.  Talk, make friends, and stay connected!