Podcasts Tailor to Specific Interests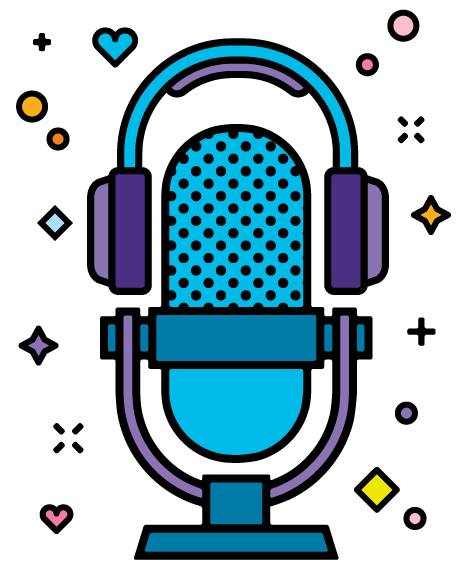 I'm sure spending so much time at home gets pretty boring–and scrolling through Instagram and Tik Tok can get old really quick. Have you been wanting to find some new podcasts to listen to or get into listening to podcasts? Well the following podcasts are recommended for young listeners. Having at least a couple of podcasts to listen to provides entertainment, knowledge on something new, or a different point of view on a subject discussed.
The great thing about podcasts is that it can be super educational or even something that is simply just silly and only for entertainment. Some of your favorite celebrities might even have one of their own. There is a podcast for all types of people with different interests.
Are you into science ? Maybe "Science Friday" is for you. This podcast is for science lovers. It focuses on current events and scientific concepts in the news. Or maybe you are just want to learn more about science, so this podcast may be for you.
Maybe you're into Music– The podcast "Song Exploder" exists for music lovers. This podcast mostly focuses on Indie rock acts but frequently has guests of different genres like Kpop and FKA Twigs. Musicians discuss their own songs and explain how they made their music.
Do you like  poetry? In that case, you may want to listen to "DKMH" by the actor Dacre Montgomery. This podcast revolves around Dacre and his poetry that feature his own experiences that have shaped him into who he is.
"Something Scary" will give you chills with new urban legends every week. This podcast is for anyone who enjoys creepy folktales.
"I like 'Digging Deeper with The Dolan Twins' because I like that they just talk about world topics which I like to hear about," shared Senior Naybe Bustos.
In reality those are just a few you can look into, but there are many you can look into for different types of things– maybe you'll find one you can start listening to.
"I listen to 'Views with David Dobrik and Josh Nash.' I find it be an entertaining  pastime which is why I enjoy it," explained Senior Christian Lopez.
If you are still wondering which podcast would match you, click on the link below which will take you to an article entitled, "20 best Podcasts for Teens That'll keep Them Glued To Their Headphones."  This will give you suggestions on which podcasts young adults may be interested in.
After the chaotic 2020 year, dealing with the pandemic, people had extra time to listen to some podcasts. The link below will take you to the article "The 10 Best Podcasts of 2020." You can get some insight on what people listened to during all of the craziness going on in the world that has yet to come to an end.
In my opinion listening to podcasts has made me feel like I'm making more use of my time when I'm doing daily activities like doing chores or when I'm doing my nightly routine before I go to bed. Whether it's educational or just interesting stories or topics that are being discussed, it's adding something to my day.  It could potentially be something I'll share with my friends and family and begin interesting conversations.
This can hopefully help you get a start on figuring out what kind of podcasts are out there.