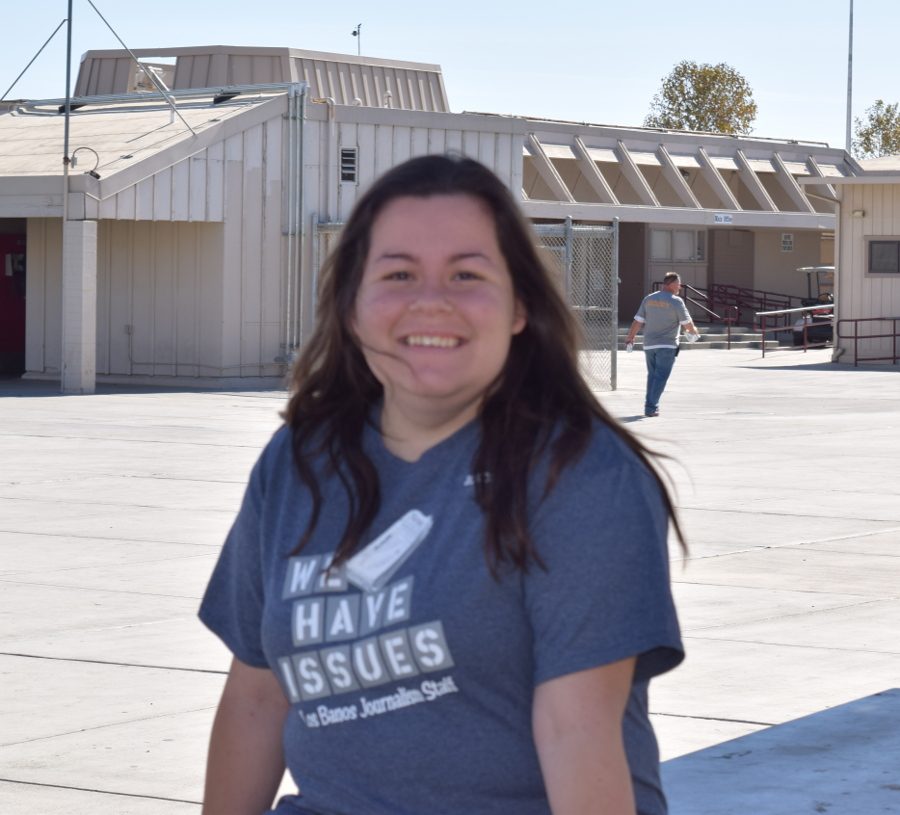 Hi, I'm Aria, I'm a junior, and I'm addicted to glitter and cartoons. I spend my days distracting myself from the loud, scary, adult world around me. I enjoy creating art, and singing my little soprano-heart out. When I say little, I mean 
little.
I've been five-foot-one-inch since the fifth grade, and I probably will be all my life. Yes, that's right, that means I will never qualify to be a Disney Princess in the parks. Also, I can't reach the olive oil or the colander that reside on the tippy-top shelves of my kitchen.
My mom will never hear the end of it.
I am the "Mabel Pines" of my family/friend group. (Ten points if you know what I mean) I'm goofy, clumsy, and perpetually enthusiastic about the things I'm passionate about. There's nothing quite as comforting as the smell of acrylic paint and the warmth of my hot-glue gun.
Arianna Ramirez, Staff Reporter
May 02, 2017

Mrs. Weather's Receives California Central Regional Hometown Hero Award

(Story)

Mar 10, 2017

The 2017 Spring Choral Season Has Sprung!

(Story)

Mar 10, 2017

Monday Kicked Off Career Week

(Story)

Jan 21, 2017

Choir Fundraiser: Chicken Dinner Drive Through

(Story)

Jan 06, 2017

Ensemble Members Needed for Spring Play

(Story)

Dec 02, 2016

LBHS Choirs' Upcoming Holiday Events

(Story)

Nov 14, 2016

Surviving the Apocalypse (a.k.a Finals Week)

(Story)

Oct 27, 2016

Drama Club Prepares for Performance

(Story)

Oct 27, 2016

LBHS Music Department Welcomes Ms. Cavazos

(Story)

Oct 14, 2016

The Ghost of Homecoming Past

(Story)

Sep 30, 2016

Making Magic in Room 11

(Story)

Sep 30, 2016

Club Rush Stimulates Student Involvement

(Story)